Something for everyone
06/07/2017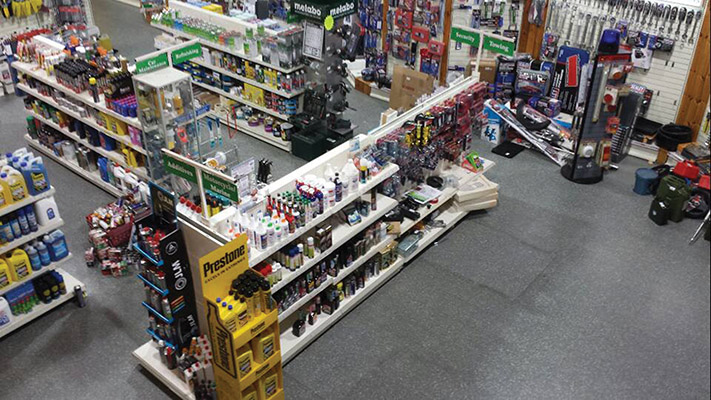 As one of Dublin's largest independent motor factors SMF, based in both Swords and Lusk, stock the highest quality parts for not only the Motor Industry, but they also supply parts for the Agricultural, Commercial, Plant and Marine industries. The company slogan is – 'if we can't supply it nobody can.'
Since Leo Neary Snr first opened the doors of his motor factor business in Lusk in 1982, the company have prided itself in suppling quality brand parts to suit their customer needs. Always on hand for their customers, their helpful and experienced staff are there to help with any enquiries that a customer may have. With modern large premises in both Swords and Lusk, SMF offers a wide and diverse range of products to match their customers' needs.
Vehicle breakdowns are unfortunate common occurrence in everyday life and can cause many a headache, especially for professionals who rely on their vehicles. Through their fleet division SMF aim to assist their customers and get them back on the road as fast as possible, day or night.
Time is of the essence and nobody wants to be stuck on the side of a road or stranded somewhere while waiting for a part. That is why many customers choose SMF as they provide an efficient prompt service.
"Our stock range covers every car that is driven on Irish roads as well as parts for vans. We also stock parts for a wide range of vehicles in many different sectors," said SMF Managing Director David Neary.
"Our philosophy is to supply quality parts at a quality price. We pride ourselves on the fact that we are stockist for brand leaders such as Apec Braking , Firstline Steering & Suspension, Luk Clutch, Wix and Blueprint Filtration, Maxol and Castrol lubrications and many more.
"Our aim is to have a part here for a customer when they come in or contact us. We have eight service vehicles covering the greater Dublin area and if we get an order early enough, the aim is to get it out to the customer the same day, while for the rest of the country, we have a next day service where we use DPD couriers.
"We endeavour to source and supply our customers with what they require while offering our first class expertise and knowledge of the motor industry."
During the recession, David admitted that the business was kept going through the fact that customers were not changing their vehicles and needed parts for maintenance.
"There were definitely a few years there when people weren't spending money on new vehicles, so they were maintaining the ones they had and using parts more."
David feels that the wealth of knowledge possessed by the management and staff has helped the business to grow and nourish through the years.
"Our extensive range of car parts, car accessories and consumables and our in depth knowledge of the motor parts industry are what makes our business so successful," added David.
"Our staff are an essential part of the business."
Contact Details:
SMF Motor Factors
Forest Road,
Swords,
Co. Dublin
Tel: 01 8402303
e-mail: [email protected]
Station Rd,
Lusk,
Co. Dublin
Phone: (01) 843 7085
Taken from Irish Trucker & Light Commercials magazine, Vol 20 No 1, February 2017