The perfect match
18/06/2019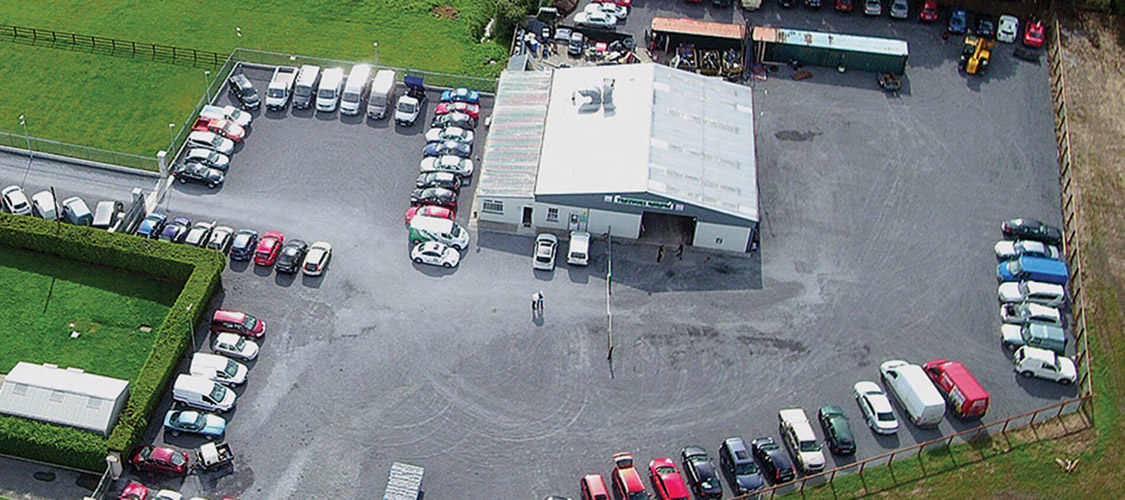 LDV is the name for high-quality vehicles that offer a range of options to suit every delivery need.
And now, with a newly-launched series of light commercial electric vehicles from which to choose, with LDV the customer can future proof their fleet whilst relegating hefty congestion charges, road fund licence and carbon emissions to the past. Innovation is at the forefront of LDV, the future means state-of-the-art technology across all models. Their focus is firmly on the future with an emphasis on alternative fuels such as EV, Hybrid and Hydrogen.
A few years back, Galway based Traynor's Garage became a main dealer for the LDV brand and director Damien Traynor told Irish Trucker that they haven't looked back since.
A testament to the service that Brian Traynor and his son Damien offer is the amount of repeat custom that they have, with many of their customers buying vehicles off them since the doors were first opened in 1960.
Located on the Galway Road, Ballygar, Traynor's are main dealers for LDV and Isuzu, while also offering other services such as 24hr vehicle recovery & tow truck service, fully equipped service workshop and accident repair centre.
Damien speaks passionately about the business and in particular the range of LDV models that he feels are taking the market by storm.
"There are a wide range of LDV vans now available and all have a five-year warranty which is a massive bonus. At no extra cost, you get metallic paint and air-conditioning, there are loads of little add-ons that the customer appreciates," said Damien.
"The vehicles are well priced and we have seen our sales go up 11% on last year. We took the agency knowing that we were getting a good product and our customers have placed their trust in us as every profession is now using LDV vans."
Familiarity and trust aligned with an excellent customer service are important aspects of providing a good service and in that respect there are few that can match the package offered by Traynor's Garage.
"We have a massive customer base many of who are repeat customers who have been with us years. I'm very straight forward and I will tell the customer what I think and I do feel that they appreciate that."
"There was a niche in the market for a good van and the LDV has made a successful return. You can get a top end of the market LDV for €22,000, including VAT, which is excellent value.
"The warranty is for 200,000km or five years with roadside assistance. We have done our research into both makes and I most say I'm delighted with the reaction that we have had from our customers. Already our customer base and yearly turnover have increased."
At Traynor's the sale doesn't end when the customer is handed the keys of their new vehicles as they have built an excellent reputation for ensuring customer satisfaction.
"Our after sales is second to none and if anyone has a problem out of hours, it is me they will be ringing and then I will arrange what needs to be done. It is the direct approach and gives the customer peace of mind in knowing that the issue will be sorted by myself personally."
The LDV G10 van is brand new, but the formula behind the mid-sized van is familiar. It's not the first time we've seen that method used – particularly in the commercial vehicle segment. But unlike many of the Chinese-built models that have come before it, the all-new LDV G10 –which is built by industrial giant SAIC has earned rave reviews since its release.
The V80 covers a wide range of vehicles and these two have taken the market by storm, while the Isuzu range has always prided itself on excellence.
"Both makes are hugely popular and the fact that they have a five year warranty is a massive selling point for our customers. You have to believe in the product that you are selling and that is something we are 100% committed too. I'm excited by what these vans hold for the future."
Damien revealed that at any given time, they would have 30 used vehicles on the premises, allowing the customer to run the rule of a wide range, while giving them plenty of options.
"The majority of our second hand vehicles have a 12-month warranty which gives the customer the satisfaction of knowing that the vehicle's warranty issues will be looked after cost free during that period."
In recent times, a new Sales Manager has been appointed as former Clare hurler Noel Considine has come on board with the aim of building the brand name in the Banner County.
For more information be sure to visit the company's excellent website at www.traynors.ie.
Traynors Garage
Galway Road,
Ballygar,
Co. Galway
F42 WD58
Phone: 090-6624546
Web: www.traynors.ie
Taken from Irish Trucker & Light Commercials magazine, March/April 2019, Vol 22 No 2