Michelin reports low accidental damage claims
08/07/2020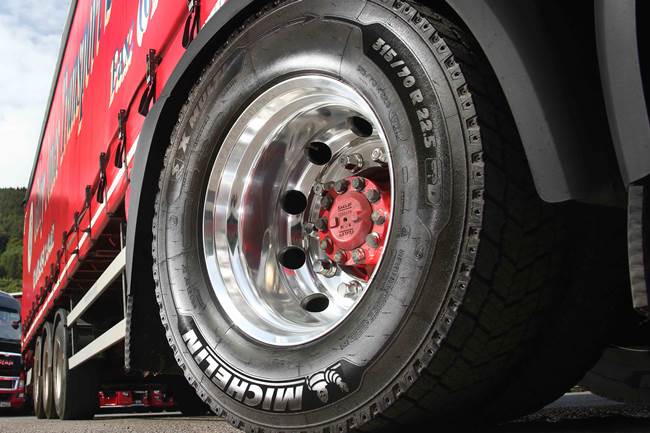 Tyre manufacturer Michelin is reporting just 769 eligible claims for damage under its free accidental damage guarantee – from nearly 120,000 entitled truck and bus tyres sold in Ireland and the UK in the 12 months ending 30 June 2020.
The Company says the claim rate of just 0.65 per cent highlights its unrivalled product quality, and demonstrates the safety, performance and uptime benefits of running a Michelin tyre policy.
Under the scheme, Michelin promises to refund vehicle operators for accidental damage suffered before a tyre is 50 per cent worn, and covers tyres purchased as replacement products or as original equipment on new vehicles or trailers.
The Michelin X Multi guarantee for regional tread patterns covers 60 bus, coach and truck tyre sizes, including all new X Multi, X Multi Energy, X Multi HD and X MultiWay regional tyres, in all available sizes. An X Works and X Works HD guarantee is also available for truck tyres used in on/off-road applications, covering 21 sizes, plus a further three sizes of Michelin Remix retread tyres.