Michelin Truck Tyres clock-up 300,000km
10/09/2020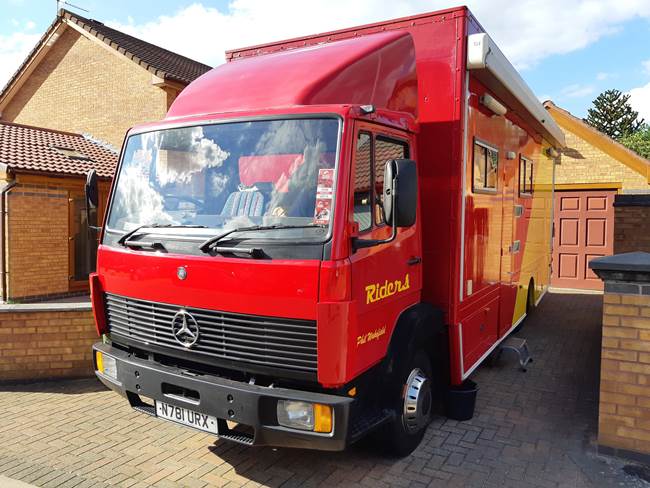 A family owned and run motorcycle racing team competing in the British Superbike Championship has replaced the Michelin steer tyres on its 1995 Mercedes-Benz 814 transporter after more than 300,000km in service.
Used to carry the team and its equipment to circuits across the UK, Ireland and the continent, Phil Wakefield Racing has owned the 7.5-tonne truck since it was three years old, with the most recent set of 215/75 R17.5 Michelin XZE2 steer tyres proving faultless in service over a long life. These tyres were replaced as a precaution due to age; with the team selecting the next generation Michelin X Multi Z fitments to succeed them.
Commenting, joint owner, Peter Wakefield, says: "You really can't argue with having to buy a new set of steer tyres after 300,000km. For a 17.5" truck tyre that's pretty remarkable; we certainly got our value for money.
"As you might expect for a motorcycle race team, we pay very close attention to tyre inflation pressures and we make sure to rotate the truck's wheels to avoid flat-spotting if there's a big gap between races. It's certainly paid off and the tyres have continued to perform really well for us. The truck might be 25 years old, but we didn't hesitate in replacing like-for-like and investing in Michelins again," Wakefield adds.
The Mercedes-Benz doubles up as a transporter and living accommodation for the team at races, carrying the bikes, spare parts and offering accommodation on board for six, including a shower. Once parked at the track, the team unfurl a 14 x 4m awning from the side of the body, providing a covered area for working on the bikes.