Michelin truck tyres set new fuel efficiency record
22/10/2020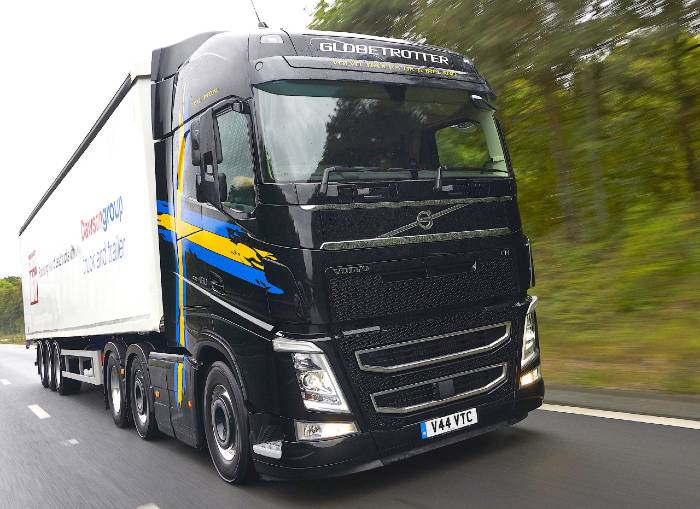 Michelin has announced that tyres from its X Line Energy range, fitted to two Volvo trucks, have set new fuel efficiency records following demanding road tests.
Earlier this month, the next generation 4x2 Volvo FM 420, operating with a tri-axle trailer at 40-tonnes, averaged 10.31mpg around a 760km road test route. This followed less than 12 months after a 6x2 Volvo FH 460 with I-Save set a new record of 9.49mpg at 44-tonnes.
Both tractor units were specified with Globetrotter sleeper cabs and tyres from Michelin's most fuel-efficient range. The FM rode on 355/50 R22.5 X Line Energy Z (steer) and 295/60 R22.5 X Line Energy D (drive) tyres, whilst the FH with I-Save was equipped with 385/55 R22.5 X Line Energy F (steer & mid axle) and 315/70 R22.5 X Line Energy D (drive) tyres.
The test took place using a standard tri-axle curtainside trailer, over a set route in the UK covering 494km of motorway, with 121km of severe gradients and 145km of trunk roads.
Commenting, Martin Tomlinson, Head of Media, Truck Demonstration & Driver Development at Volvo Trucks UK & Ireland, says: "In the minds of most customers, fuel is everything.
"Michelin X Line Energy tyres have become my default choice for our long-haul demo fleet as they help us to drive further on less fuel. Plus they match this with impressive safety, handling and durability."